CAPITALITES [early access]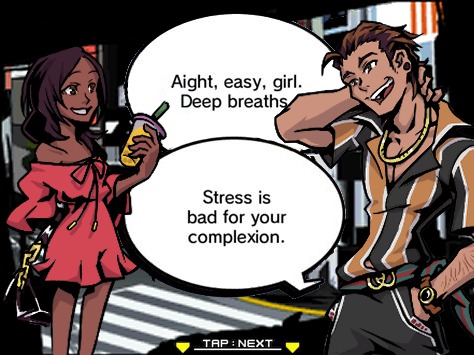 (Fanart by Jamie Lau)
This new update brings lots more content, some very helpful rulings, and hopes for the future. May your urban asian roleplaying sessions be full of drama, spice, and emotional catharsis - presumably in a world without COVID.
Big Additions
A plain text version of parts 1 and 2 of the core rulebook, containing an in-depth discussion of playing marginalized identities plus all the rulings needed to pick up and play!
An updated Series Bible worksheet (now with more City options and a thematic playlist section)
A new, comprehensive Player's Guide for quick reference and prompting
Three new Series Pitches inspired by shows like Hannah Montana, It's Always Sunny, Barry, and (once again) my real life.
A Character Keeper for online play, including blank character sheets and a copy of the Series Bible worksheet
Small Changes
Rewrote/expanded some character bios
Tweaked some character options for extra spice (e.g. The Hustler can now be "A Sigma Male" and "Toxically Positive")
Fixed various typos
Coming Soon
The layouts are coming along really, really nicely (with some spicy work from Maria Mision) and I'll be posting more updates on my Twitter as they progress. I'm jazzed because some of it looks like a condom advertisement which is what I'm going for.
Parts 3 and 4 of the book, while completely drafted, are currently going through a rigorous editing process. Part 3 contain detailed descriptions of the various characters and suggestions on how to play them while Part 4 will contain some extra mini-playbooks, generators, and story tools.
8 More Character Sheets aka The Queer, The Social Justice Warrior, The Hypocrite, The Fanatic, The Poor Kid (by Kazumi Chin), The Dilettante (by Alyssa Yeo), The Abstinent (by Aaron Lim), and The Spiritual Escape Artist (by Maria Mison)
Drafting has begun on The Personality Quiz, so if you wanna know which type of emotionally repressed young adult you are, keep your eyes peeled.
Unfortunate News
While progress has been faster than I expected, certain real-life events have transpired which will set production back until next year. I apologize for this and I thank you for understanding. In the meantime, do feel free to message me if you have any questions! Enjoy and have a fucking chaotic time you lovely people~
P.S. also don't forget to leave a 5 Star rating.
Files
capitalites - series pitches (v1.7).pdf
523 kB
Sep 16, 2021
capitalites - core rulebook v1.7 parts 1 & 2 (plain text).pdf
225 kB
Sep 16, 2021
capitalites - players' guide (v1.7).pdf
476 kB
Sep 16, 2021
capitalites - series bible worksheet (v1.7).pdf
466 kB
Sep 16, 2021
capitalites - character playbooks (v1.7).pdf
3 MB
Sep 16, 2021
Character Keeper (for online play)
Sep 14, 2021
Get CAPITALITES [early access]