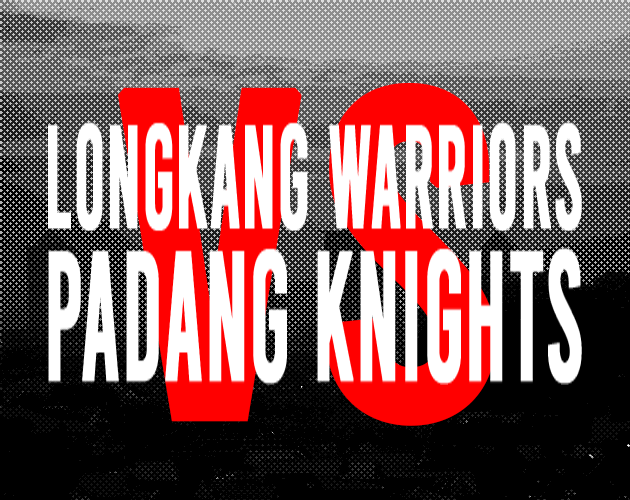 Longkang Warriors VS Padang Knights
A downloadable Malaysian LARP
It's 4:00PM. School's just ended and the sun has just begun to set.
School today was rather stressful, what with the threat of failing grades and shouting teachers. To add to your dread, there's the impending doom of whatever will happen when father finally gets his hand on your report card.
"Do you want to end up like the Sampah Man?" he'll shout.
But no, homework can wait. For now, we'll rush over to the padang, in school uniform and all, ready to feel empowered for once in our lives.
Here's the magical thing about the padang, even though you might be just a kid at home, on its freshly cut greens and rubber mulch, you can finally feel like someone special.
Forget the stresses of school and the pains of life! We're still young, trapped in the "now" that feels like forever. In this moment, there is only the thrill of the fight and the ever present allure of ABSOLUTE CONQUEST!

---
LONGKANG WARRIORS VS PADANG KNIGHTS is live action role playing game for a virtually unlimited number of players where the only objective is to beat the shit out of one another.

Take on different classes and arm yourselves with improvised and crafted weapons, ready to reclaim the padang for your faction!

Inspired by real life (and the FateStay franchise).

"JESUS, SAM." -@roleoverplaydead

---
This game is a submission to the Asian Martial Arts Jam - do check out the other submissions as well, there are quite a few Malaysian ones!
---
Download
Click download now to get access to the following files: