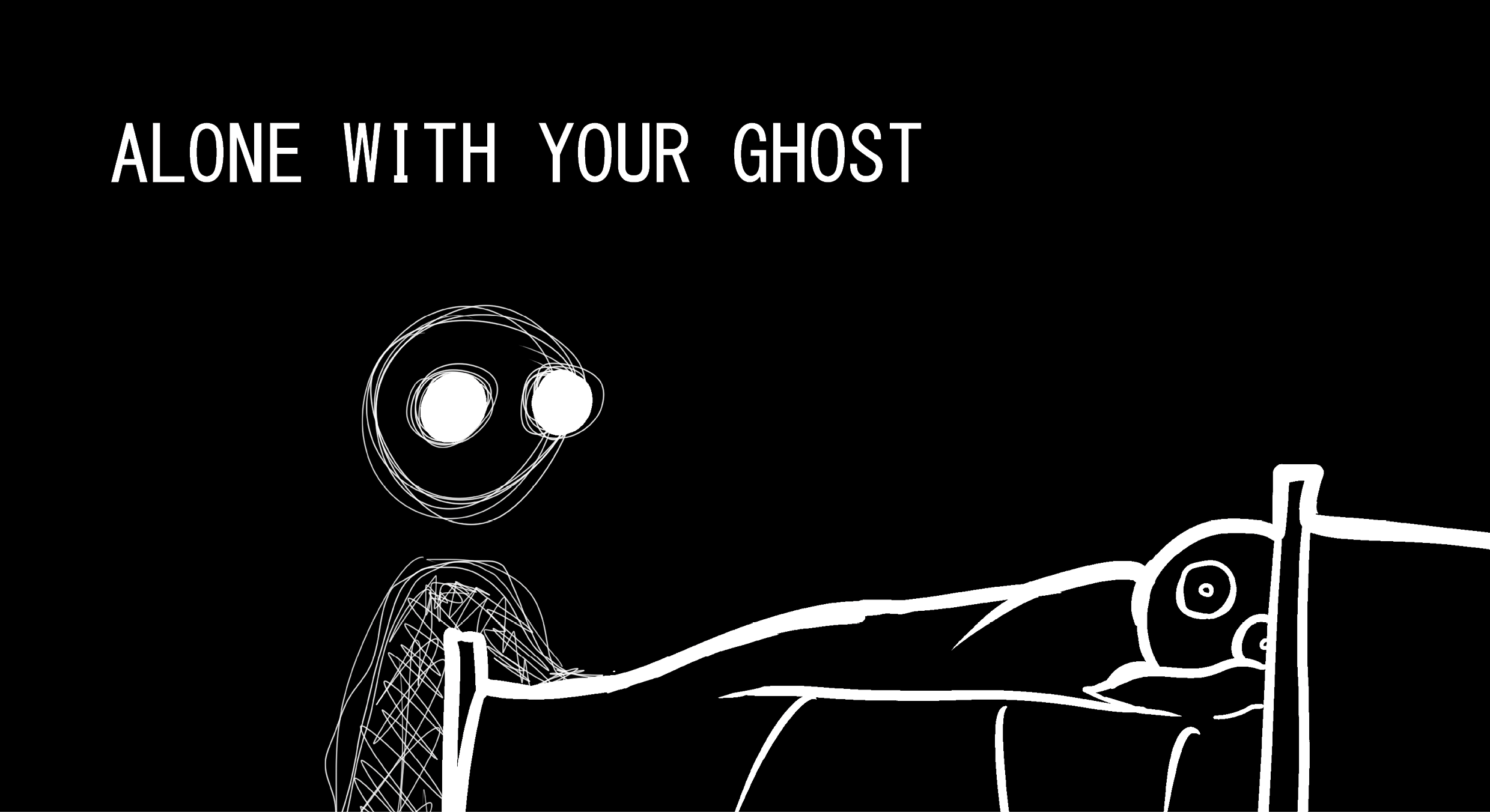 Alone With Your Ghost
A downloadable solo roleplaying game
Its hollow eyes pierce your back. You can feel its fingers brush at your feet with every step you take. When you sleep, it seems to loom over you, waiting to strike.
It's always there, lurking at the corner of your eye... watching you.
It's been days since you've had a good night's rest. The time is 4:03AM. You're sitting up in bed, covered in sweat and shaking.
It's standing right at your feet.
Only by unearthing the corpses of the past, long buried in your memory, can you finally exorcise this demon. It's time to face it, once and for all.
Alone With Your Ghost is a solo roleplaying game about exorcising the ghost that haunts you by delving into your memories and finding out why it haunts you. It requires a deck of regular playing cards to play.
Alone With Your Ghost is a hack of Takuma Okada's "Alone Among the Stars"
"I reconciled with a lot of memories that I didn't know I wasn't over it. It was a good process of finding peace with myself. Also recalled a lot of fun pasts and learnt to appreciate them" - playtester
Purchase
In order to download this solo roleplaying game you must purchase it at or above the minimum price of $2 USD. You will get access to the following files:
Comments
Log in with itch.io to leave a comment.
Just picked this up because of the Dicebreaker mention. Thanks!

Facing memories can be rude. Especially while taking time to write these. It may be therapeutic but not sure yet.

To be safe, I limited myself to 2 sentences for drawn card
TW: traumas and (bad) memories based on your feelings of guilt+anger+isolation+fear

Thank you for this game, please take care

This is a super cool one-player game, but it's about exorcising trauma, and to do that it's first going to call it up. Consequently, this is *not* for everyone. If you've got stuff that it's safer not to confront, the mechanics of this game are good at drawing stuff out of you, so just don't play it.
If you *do* have stuff you don't mind confronting, still keep an eye on the safety mechanism at the end of the game, and hit stop if you need to.
I don't know that I'd recommend to play this, unless you're very confident it's not going to call up more than you want to deal with, but it's a heck of a design and worth checking out for that reason alone.